Greetings and welcome!
Jenn Michels massage has been a full time practice since 2000. My private practice is based at Moonshadow Salon in Berkeley, Ca., and I also offer oncology massage for woman at the Charlotte Maxwell Clinic in Oakland.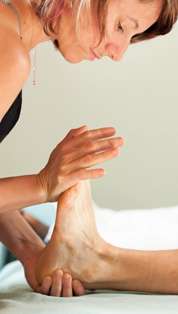 Curiosity. Experience. Knowledge. Empathy.
Being a dedicated runner and cyclist, I am fascinated by the way our bodies tick. My passion is helping you find greater ease of movement with a no-nonsense, curious, and knowledgable approach. Every session starts with a check-in of your body's specific needs. My massage blends deep tissue, stretching, and heat therapies to increase range of motion and alleviate pain. In addition, I also offer client specific stretching and exercises in between your session to maximize the therapeutic effects of our treatment.
My training and work style includes:
Neuromuscular retraining
Deep tissue
Pregnancy massage
Trigger Point
Shiatsu bar
Active release technique